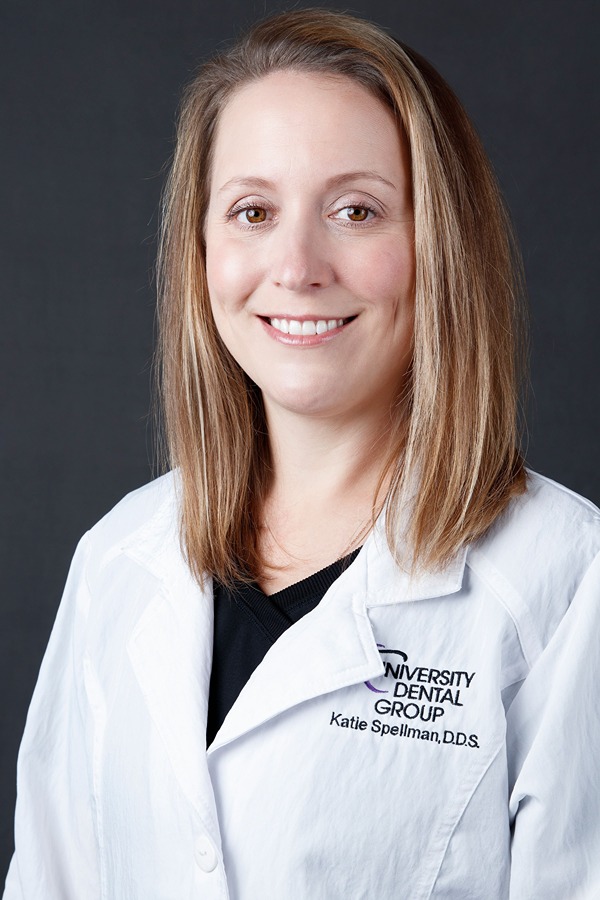 About:
Dr. Katie Spellman has been with University Dental Group for 10+ years. She is a graduate of the University of Missouri-Kansas City School of Dentistry. Before joining University Dental Group, she practiced in Perry, Iowa, and her hometown of Poplar Bluff, Missouri. She and her husband, Andy, have two school-aged children, Will and Caroline. When time allows, she loves to travel anywhere and everywhere with her family and friends, cooking, reading, and walking around town with her dog, Henry. Dr. Spellman's most loved aspect of dentistry is meeting new people and hearing their stories. She enjoys working with the amazing team at University Dental Group and the fantastic dental environment that the staff and patients have created over the years.
Dr. Spellman is a member of the American Dental Association, Iowa Dental Association and the American Association of Dental Sleep Medicine.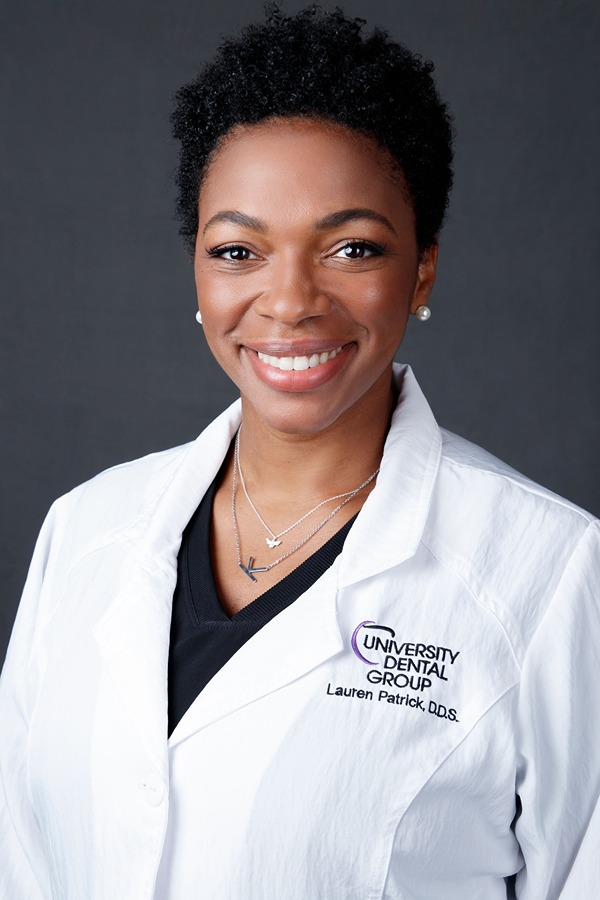 About:
Dr. Patrick is thrilled to join Drs. Elsner and Spellman, her longtime mentors at University Dental. Dr. Lauren Patrick attended Drake University for her undergraduate education and obtained her doctorate at the Creighton University School of Dentistry. With a focus on comprehensive care and treatment, Dr. Patrick enjoys working with patients of all ages and backgrounds. Her primary goal is to create positive experiences through patient education and an engaging team.
A native of Chicago, Dr. Patrick is excited to be a part of the Des Moines community, along with her husband, Kevin, and daughter, Kennedy. Outside of the office, she enjoys exercise, cooking and quality time with family and friends. She is currently a member of the American Dental Association, Academy of General Dentistry and the Iowa Dental Association.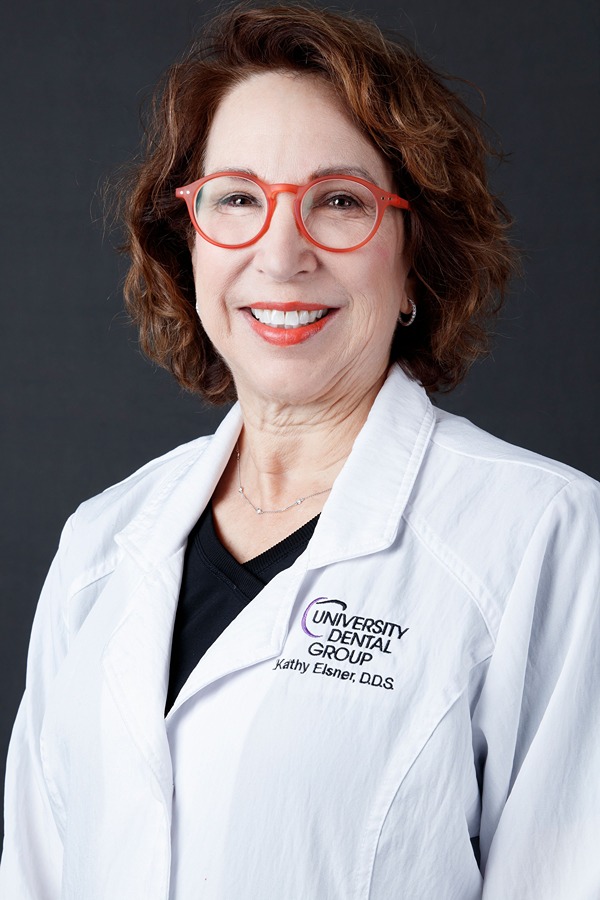 Dr. Katherine Elsner –
Retired
About:
Dr. Katherine Elsner has recently retired, she was in dental practice for over 40 years. She graduated from Ohio State University College of Dentistry and completed a General Practice Residency at Mt. Sinai Medical Center in Cleveland, Ohio. For the past twenty years, she has been involved in dental sleep medicine by treating patient referrals for obstructive sleep apnea with dental devices. Dr. Elsner pioneered a free dental program for the women currently at House of Mercy. This organization is dedicated to serving women recovering from addiction. The entire office feels a sense of fulfillment that comes with the sharing and caring of others. She enjoys working with patients of all ages.